Okay, so I've been focusing on a lot of adult fiction/nonfiction books lately along with watching a lot of movies and tv, so I haven't been as involved in the YA fiction universe as I might've liked to be. However I was in a bit of a reading slump, so I figured why not go back to YA since (if you pick the right book) is basically like a smooth rollercoaster, easier to read with all the same feelings and emotions. I chose Six Of Crows to dive back into the genre and I don't regret it one bit. PS if this review seems a little all over the place, it's just because I really enjoyed it and am still trying to get the feels leave my system.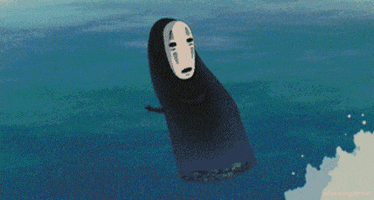 Summary: "Ketterdam: a bustling hub of international trade where anything can be had for the right price—and no one knows that better than criminal prodigy Kaz Brekker. Kaz is offered a chance at a deadly heist that could make him rich beyond his wildest dreams. But he can't pull it off alone…
A convict with a thirst for revenge.
A sharpshooter who can't walk away from a wager.
A runaway with a privileged past.
A spy known as the Wraith.
A Heartrender using her magic to survive the slums.
A thief with a gift for unlikely escapes.
Kaz's crew are the only ones who might stand between the world and destruction—if they don't kill each other first." -(Goodreads)
Rating: FIVE FREAKING STARS
Why: Okay so if you've experienced the rollercoaster that is this book, you know exactly why. But for the rest of you, I can split it into three reasons, creepy setting/vibe, Kaz freaking Brekker, and three major OTP's. The background of much of this book is Ketterdam, a shady trading village filled with conmen, convicts, and thieves of all kinds. To make it there you have to have a certain edge to you, and you have to have the skills to provide for yourself and protect yourself in a city that only cares about getting money, no matter what it takes. As you can see this would result in a bit of a scary, eerie tone/background and very distinct characters if they've all made it this far in their city.
One of these characters happens to be the infamous Kaz Brekker. He's a cheat, a conman, and a money obsessed prodigy. However, if you're like me and have a soft spot for fictional bad boys, he will literally be the death of you. I know he was my favorite character in the novel, just because his development was good, he had this bad boy vibe, and he had an extremely terrible backstory that you can't help but feel sympathy towards. Overall, when I was first introduced to him, I knew I was going to like the book because I liked his character so much.
What's even better though than just his presence in the novel, is his relationship with Inej. This isn't really a spoiler because you can sense it from the very beginning. Their relationship is one of the rare relationships that bud between two cold people unwilling to trust others that as time goes on begin to trust and love only one another. (I'm really a sucker for that plotline…) Every time they do anything together it makes you want to hug the book to your chest and smile. Basically, the whole book is extreme feels, and not just from this adorable couple. There are two other cute couples in the book as well, however, I won't go into too much detail for them so you can discover it on your own. If you get feels easily, watch out reading this book because it has a dangerous amount of them.
Fan Art: So sometimes after reading a great book, I have to see if there is any fan art for the book, because why not? And I actually found some really cool character photo collages that I wanted to share with you guys, just because I thought they really described the characters very well! (Disclaimer: these collages are not mine, nor am I taking credit for them. If you happen to know who created these don't hesitate to let me know so I can give credit!)
Have any of you guys read this book? If so let me know in the comments! I absolutely loved this book and I'm still talking about it even days after I've finished it, so I definitely still have enough book hangover left to spread with you guys! Hope you all have a great week, you deserve it!
-Lily