Shoutout to Down The Rocky Road for tagging me to do a fun Disney tag! It's been a while since my last Disney trip but I'm certainly looking forward to my next one. Except I have a feeling this tag will bring back some nostalgia and have side effects of re-feeling all the feels from Disney and their characters and feeling like it's necessary to rewatch all my old favorites.
 A scene in any Disney movie you wish you could experience…
While Rapunzel isn't my favorite princess, I would give anything to experience that ending scene with the floating lanterns. It's on my bucket list to see them launched off in real life! They just look so magical and I feel like it would be almost a surreal moment.
An unforgettable experience/moment at a park…
Personally, I think the best moment at Disney was the first time walking into the Magic Kingdom and seeing Cinderella's castle. It just is so beautiful and huge and it really is an icon for Disney, so seeing it right at the beginning really brings you into the magic of Disney World.
What NON-Disney song brings back memories of Disney?
Unfortunately, I can't think of one for this question, all the songs I associate with Disney are Disney songs 😦
Who are your favourite Disney Princesses?
I love all the princesses, but if I had to pick favorites it would be between Ariel, Belle, and Tiana. They are all such strong independent females that don't take orders from anyone, even if it brings dire consequences.
When was the first time you went to a Disney park?
The first time I went to Disney, I was around 4 years old.
If you could choose any of the characters to be your best friend, who would you choose?
If I'm allowed to have a non-human Disney friend, I would probably pick Mike Wasowski. Not only is he hard working, but he is absolutely hilarious.
Name a scene/moment in any Disney movie that never fails to make you cry.
If Pixar is counted, I'm going to have to go with either the ending of Inside Out, or the beginning montage of Up, or the end of Big Hero Six. Really any Disney Pixar movie.
What is the first Disney movie you remember seeing?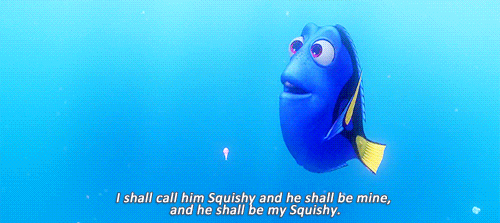 Finding Nemo! (Watch out kids, because I can't wait to go see Finding Dory)
What is your favourite Disney movie?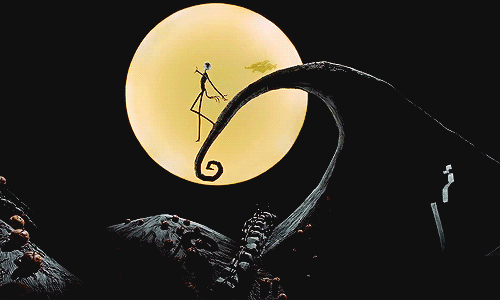 I'm gonna have to go with Nightmare Before Christmas because it's one of my all time favorite movies. I just love the catchy music, Halloween, and Jack Skellington. I even have two of the pop figures!
Best Disney Villain?
I'm gonna have to go with Hades or Yzma, both because not only were they evil, they were sassy and hilarious WHILE being evil.
What is your favourite Disney song?
Favorite Disney song? Well, I'm gonna go with This Is Halloween from Nightmare Before Christmas, Prince Ali from Aladdin, or Hawaiian Rollercoaster Ride from Lilo and Stich. All are just so fun to sing to!
Thanks for checking out my tag! I tag anyone who wants to do this tag to do it, I know there must be some other big Disney fans out there! If you do complete the tag (or have already completed it) let me know so I can check it out!
-Lily